David Hoose: 2008 Lifetime Achievement Award Recipient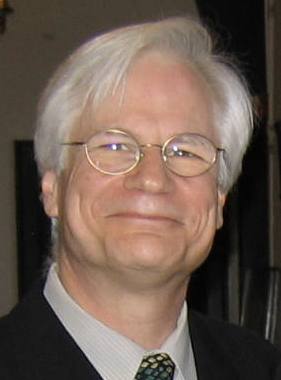 This year Choral Arts New England honors David Hoose for his exceptional service to choral music and to the New England choral community. The award was presented by Choral Arts New England Chair Peter Pulsifer in a ceremony on Sunday, October 19, 2008, at All Saints Parish in Brookline, Mass.
David Hoose, 2008 recipient of the Alfred Nash Patterson Lifetime Achievement Award, has been Music Director of the Cantata Singers & Ensemble since 1982. For 26 years he has inspired singers and audiences with his passion for creating music that makes people think about important social and personal issues. He has said that "choral music, especially serious choral music, and even more, serious sacred choral music, is confrontational. Music is not here to please or to make us feel good. Nor is it here to soothe or to respond to our specific needs. … Its power lies not in giving answers, but in asking questions. And in order to ask searching questions so that we might have a chance of answering them for ourselves, the music must be of a high order."
Under his leadership, the ensemble has commissioned significant works for chorus and orchestra by John Harbison, Donald Sur, Peter Child, Andy Vores, Andrew Imbrie, T.J. Anderson and James Primosch, Stephen Hartke, and Lior Navok, and has greatly broadened its repertoire to embrace large works of the 18th, 19th and 20th centuries, as well the music that formed the roots of the organization—Bach and Schütz.
Mr. Hoose is known for innovative programming that often blends old and new compositions in a way that shows the relationship between composers and their music, spanning ages and cultures. Recent Cantata Singers seasons have been dedicated to (though not limited to) a single composer—Kurt Weill, and, currently, Benjamin Britten—giving in-depth insight that composer's world. Such holistic programming is a trademark, also seen, for example, in the "Slavery Documents" series, which includes both established and newly-commissioned works influenced by issues of human slavery, from the Civil War to the 1704 Deerfield Massacre to the Holocaust.
His singers know Mr. Hoose as meticulous and exacting in rehearsals, with a fierce sense of how every phrase should be sung and the determination to express the music as it should be. (His approach is the same in orchestral music, but with the chorus he applies the same rigor to the text.) He expects every singer to be as fully committed to making music as he is. These demanding, sometimes frustrating rehearsals lead in performance to passionate conducting that draws out every ounce of meaning in the music, an exhilarating experience for singers and audiences alike.
Mr. Hoose is also Music Director of Collage New Music and is Professor of Music and Director of Orchestral Activities at the Boston University School of Music. In 2005, he received the Alice M. Ditson Conductors Award in recognition of his commitment to the performance of American music. As a horn player, he was a founding member of the Emmanuel Wind Quintet.
More information about David Hoose and the Cantata Singers can be found at cantatasingers.org