Choral Lecture Series presented by RICCO this fall
The Rhode Island Civic Chorale & Orchestra presents five online lectures on Wednesday evenings this fall that highlight a number of essential composers and beloved choral works, from medieval chant to the 20th Century, weaving a narrative that brings insight to singers and non-singers alike, regardless of experience and prior knowledge. Each lecture is given by RICCO Music Director Joshua W. Rohde, except for that on November 4, which is presented by Nicholas Rocha. The series will be presented Zoom; subscribers will receive a link to each lecture by email within one day of each event. The cost for the five-lecture series is $35; registration is available through Eventbrite.
The topics are:
September 9: Renaissance: Chant to Motet
September 23: Baroque: Bach "Passions" (St. John and St. Matthew Passions)
October 14: Classical/Romantic: Mozart, Haydn, Beethoven 1791-1803
November 4: 19th Century: Mahler's Symphony No. 8 (the "Symphony of a Thousand")
November 11: 20th Century: An English Point of View on War (Ralph Vaughan Williams and Benjamin Britten)
More information is available at www.ricco.org/.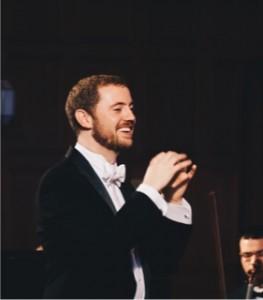 Effective date:
Thursday, September 3, 2020

to

Thursday, November 12, 2020