Mystic Chorale Online Singalong
The Mystic Chorale invites the public to be part of a musical adventure at 7:30 p.m. Tuesday, June 16, as part of a series of virtual singalongs instituted by Nick Page, the chorus's founder and artistic director. Leading that night will be special guest Jonathan Singleton. Participants will connect via Zoom, the videoconferencing app.
Social and visiting time begins at 7:15; the sing will begin promptly at 7:30.
Click this link to join the Mystic Summer Sing-Alongs or join by phone by calling (646) 558-8656
Enter Meeting ID: 831 8793 9256
Enter Password: 849 255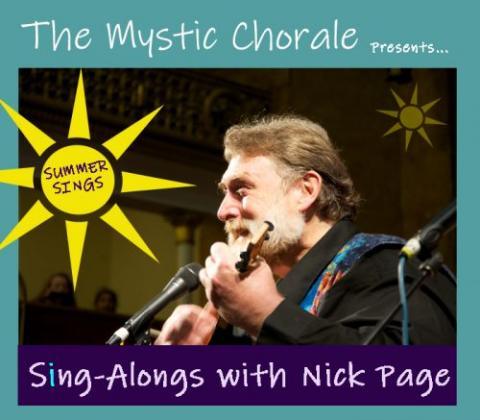 Effective date:
Monday, June 15, 2020

to

Wednesday, June 17, 2020